Hill Visits
Our Spring 2017 Hill Visit in March was a great success. Our thirteen attendees included three first-time attendees, two of which were students, and represented eight professional chapters throughout the state and two student chapters.
The topics we discussed on the Hill were:
With all of the current focus on health care legislation and activity, we urged our lawmakers to protect and strengthen employer-sponsored health care, noting that 177 million Americans receive their health care insurance through their employer – 16 times those who receive theirs elsewhere. We discussed the American Health Care Act and advocated for the full repeal of the "Cadillac Tax," one avenue being the Middle Class Health Benefits Tax Repeal Act, H.R. 173/S. 58. We need outcomes that will improve quality of care, offer access to affordable coverage for all Americans, and promote wellness programs.
We advocated for a 21st century approach to providing workplace flexibility – allowing companies to determine and design programs that work for their workforces rather than being restricted by a one-size-fits-all mandate. Ninety-nine percent of all employers with 50 or more employees already provide paid leave options. Current/expected bills would mandate paid FMLA or paid sick leave, funding those through various methods and adding further requirements. Seven states and 30 jurisdictions have already passed their own versions of paid sick leave, saddling multiple-state employers with conflicting requirements, with more states and jurisdictions expected to do the same. We asked our Members of Congress to support upcoming legislation soon to be introduced by Representative Mimi Walters from California that will provide voluntary opt-in of a minimum amount of paid leave and a minimum number of workplace flexibility options for which the employer would be granted safe harbor from all of the state and jurisdictional requirements.
Thanks to everyone who participated and helped us continue our efforts to make our visits an ongoing conversation with Members and staffers. We enjoyed staying within walking distance of the hill, appreciated the hospitality of the hotel and the city, and enjoyed the camaraderie and networking of our HR professionals.
As always, having an attendee from each district in our group is necessary. Our visits with each Congressional office were interesting and productive; we look forward to our next visit in September 2017, and co-director Blinda Walker and I hope to see you there! Specific information about the Spring Hill Visit will be shared through chapter legislative directors as we get closer.
Just a reminder that the State Council recommends that chapters make the chapter legislative position a two-year position and that the incoming person attend the Fall hill visit before they begin their term in January.
My thanks to the State Council for giving me the opportunity to work in the legislative arena and to attend the hill visits.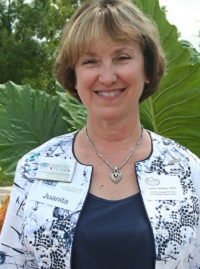 Juanita Phillips, SHRM-SCP, SPHR
2017 Co-director of Governmental Affairs
March 2017