Event Details
25th Annual UNA Human Resource Conference (Shoals Chapter SHRM)
| | |
| --- | --- |
| Date: | August 11, 2020 |
| Organizer: | University of North Alabama in partnership with Shoals Chapter SHRM |
| Location: | University of North Alabama, 1 Harrison Plaza, Florence, AL 35652 |
| Price: | |
| Event Type: | |
| iCal link | |
more details coming soon!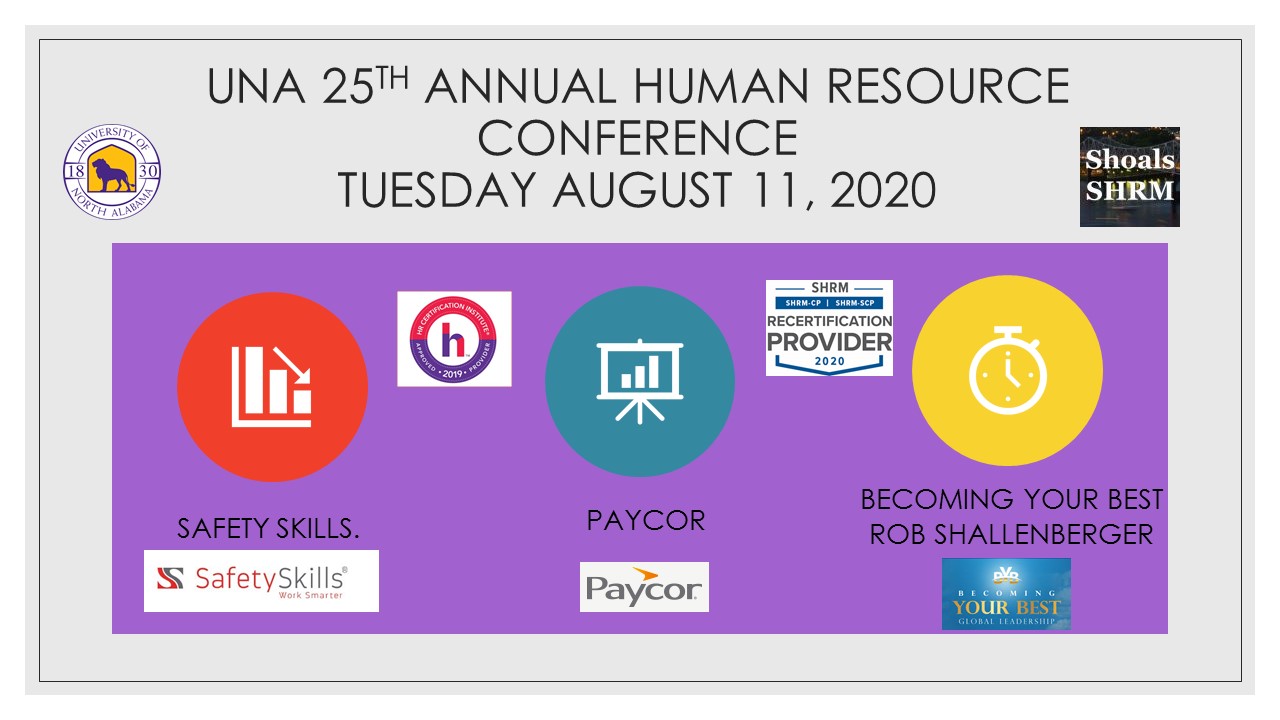 ROBUST RELIABILITY
We understand that launching an online safety training program can be intimidating. From navigating complicated regulatory requirements, to identifying and employing the most effective learning modalities, to avoiding the potential technological pitfalls of networking security and system integrations, the process can seem overwhelming. That is why you want to partner with a service provider with an extensive pedigree.
SafetySkills strives to be the best, and the best value. Our substantial project history, US-based professional staff, and our ongoing commitment to making your online safety training program a success are just a few of the reasons we know you will be satisfied when choosing SafetySkills.
More than ever before, the C-suite is recognizing HR as a differentiator and a competitive advantage. To help HR professionals extend their reach and unlock their potential, Paycor created the HR Center of Excellence. Based on data and insights from more than 30,000 clients, the HR COE provides HR and finance professionals the advice, inspiration and actionable plans they need to make a real difference in their organizations.
We can help you manage your employees proactively with HR software that's easily integrated and easy to use.
You need to contribute to your company's bottom line. That means providing strategic insights, getting proactive with people management and staying vigilant on compliance. Paycor is your solution. In our software, you'll find an organized and simplified system that works the way you do. Our focus is on people management, which means performance reviews, transferring of knowledge, and retention are all core to what we offer. Through support and training, our veteran team can assure that implementation happens smoothly—so your staff can hit the ground running. Use our online Solution Finder and allow us to instantly recommend HR software that meets the unique needs of your organization.
https://www.becomingyourbest.com/about/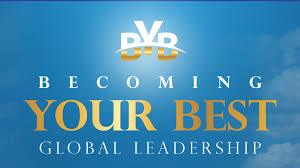 Rob Shallenberger is a top-rated motivational speaker and CEO of Becoming Your Best Global Leadership. He has given keynotes around the world to many of the top global organizations. Leaders and meeting planners love Rob's energy and the powerful keynote style that has a big impact on their team and attendees.