Event Details
February Meeting- Baldwin County SHRM
Date:
February 27, 2020, 8:00am
Organizer:
Location:

Thomas Medical Center - Daphne
27961 U.S. 98, #21
Daphne, AL 36526

Price:

$10 Member/$15 Non-Member

Event Type:
iCal link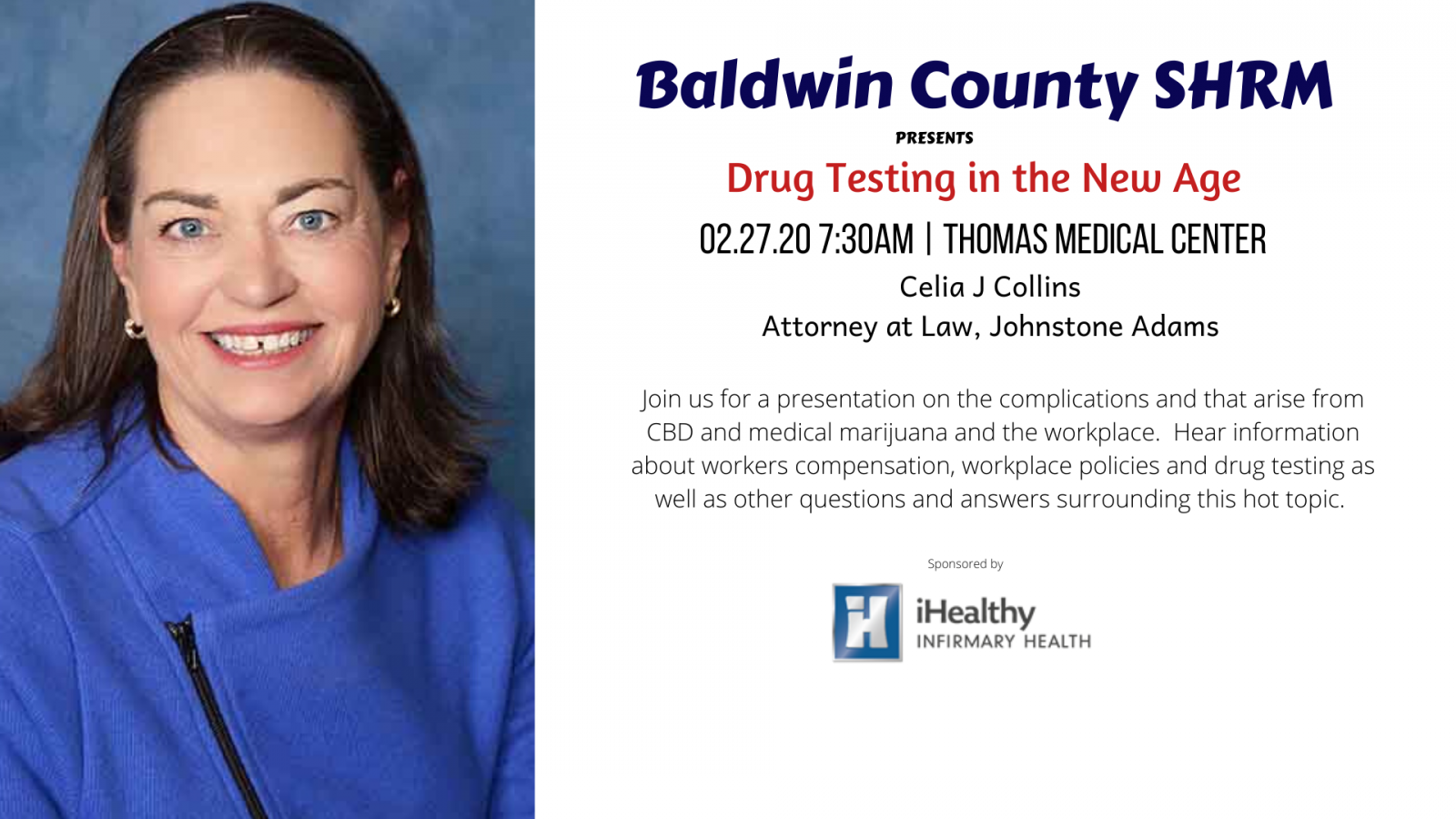 Join us for the monthly Baldwin County SHRM Meeting with a presentation by Celia J Collins with Johnstone Adams.
Buy tickets here.
About this Event
Here are some questions that we have at BCSHRM that relate to the use of CBD and medical marijuana.
Does the use of CBD products impair employees?
If an employee tests positive on a drug test and blames CBD, what should we do?
Should employers allow employees to use CBD products in a zero-tolerance workplace?
What about medical marijuana? It's not legal in Alabama but what about our surrounding states?
What if an employee visits a state that allows recreational marijuana and comes to work and gets hurt after a visit?
Will Alabama pass a medical marijuana or recreational marijuana law?
Join us for our monthly meeting at Thomas Medical Center in Daphne on February 27.
Pre-pay $10 for members or $15 for non-members
Pay at the door $20 for members or $25 for non-members
Hot breakfast is included and starts at 7:30 AM. Program starts at 8:00 AM.
Buy tickets here.