Event Details
Monthly Meeting: The Digital You (Shoals Chapter SHRM)
| | |
| --- | --- |
| Date: | November 14, 2019, 11:30am – 1:00pm |
| Organizer: | |
| Location: | First Metro Bank, 325 S Pine Street, Florence, AL 35630 |
| Price: | $15 per guest, $12 per member, and FREE for those who purchased the package |
| Event Type: | |
| iCal link | |
RSVP www.una.edu/professionaldevelopment or 256-765-4289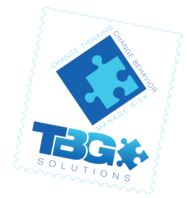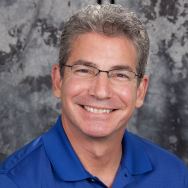 Mark Seguin
Founder and CEO
Mark is the founder of TBG Solutions, Inc., a risk management and training solutions company that develops strategies, training, and awareness programs to keep staff, students, and employees safe. Mark's identity was stolen as a child and unfortunately it went undetected into adulthood.From this experience, Mark recognized the rising rate of identity theft and the devastating consequences. These factors influenced Mark to build what is now a cutting-edge, risk management training and consulting company, TBG Solutions, Inc. Mark specializes in training that brings about a change in behavior. Mark has developed training on a variety of topics from active shooter response options, social media and identity theft awareness to exceptional communication / customer service training.
Mark is a leader in the industry. He helps businesses and organizations manage risk and liability from losing lives by training on violent intruder response and from data loss by training on the proper use of smartphones and social media. Identity theft can be avoided by recognizing critical, high-risk activities of staff and employees by implementing training that will "Change Thinking, Change Behavior, Manage Risk."
Mark works with a variety of businesses and organizations including healthcare, K-12, higher education, retail, insurance and non-profit industries. He has trained hundreds of thousands of employees and students and has spoken to audiences as large as 15,000.
Mark's candor, captivating stories and great sense of humor combine for a highly effective presentation. He has a way of empowering audiences to be street smart, probing, and to reduce risk in data-saturated areas of their lives.
Mark is also part of the staff development team at Tyler Junior College in Tyler, Texas.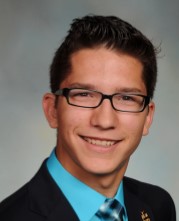 Daniel Seguin
Lead Trainer/Communications Director
Daniel is the Lead Trainer and Communications Director at TBG Solutions Inc., a risk management and training solutions company that develops strategies, training, and awareness programs to keep staff, students, and employees safe.
Daniel recently graduated from East Texas Baptist University with a Bachelor of Science in Business Administration and Political Science and recently got married in July of 2017. While at ETBU, he served as the Junior representative in the Student Government Association, the Enactus Secretary, and served the elementary students at the local Boys and Girls Club. Before attending ETBU, Daniel received his Associates from Tyler Junior College. While at TJC, Daniel was elected as the President of the student body, the Vice-President of the TJC chapter of Phi Theta Kappa International Honor Society, and cofounded the Green Committee on campus. Daniel also served as the student representative on the Campus Carry Policy committee at TJC developing the school policy for the campus carry of concealed weapons that went into effect in the fall of 2017. Lastly, Daniel served as the student representative on the Communications and Safety committee within the administration. He was personally invited to serve on these committees by the Provost and Vice-President of Student Affairs, Dr. Juan Mejia.
Since joining TBG Solutions, Daniel has had the opportunity to speak in staff development and faculty convocation sessions at schools and colleges, as well as student assemblies for high school students. Because of his age and magnetic personality, Daniel has a unique ability to capture the attention of young, aspiring students that identify with him in the millennial generation while his energy and down to earth personality captures even the most seasoned audience.
As a millennial growing up in the information age, Daniel has first-hand knowledge of social media. He has seen the benefits of this high-tech communication as well as the risks involved. He uses his personal and real-life experiences in an engaging format to share critical information about social media and the workplace.