Event Details
2019 BCSHRM Workshop
Date:
August 22, 2019, 8:00am
Organizer:
Location:

THE LODGE AT GULF STATE PARK, A HILTON HOTEL
21196 EAST BEACH BLVD
GULF SHORES, ALABAMA, 36542, USA

Price:
Event Type:
iCal link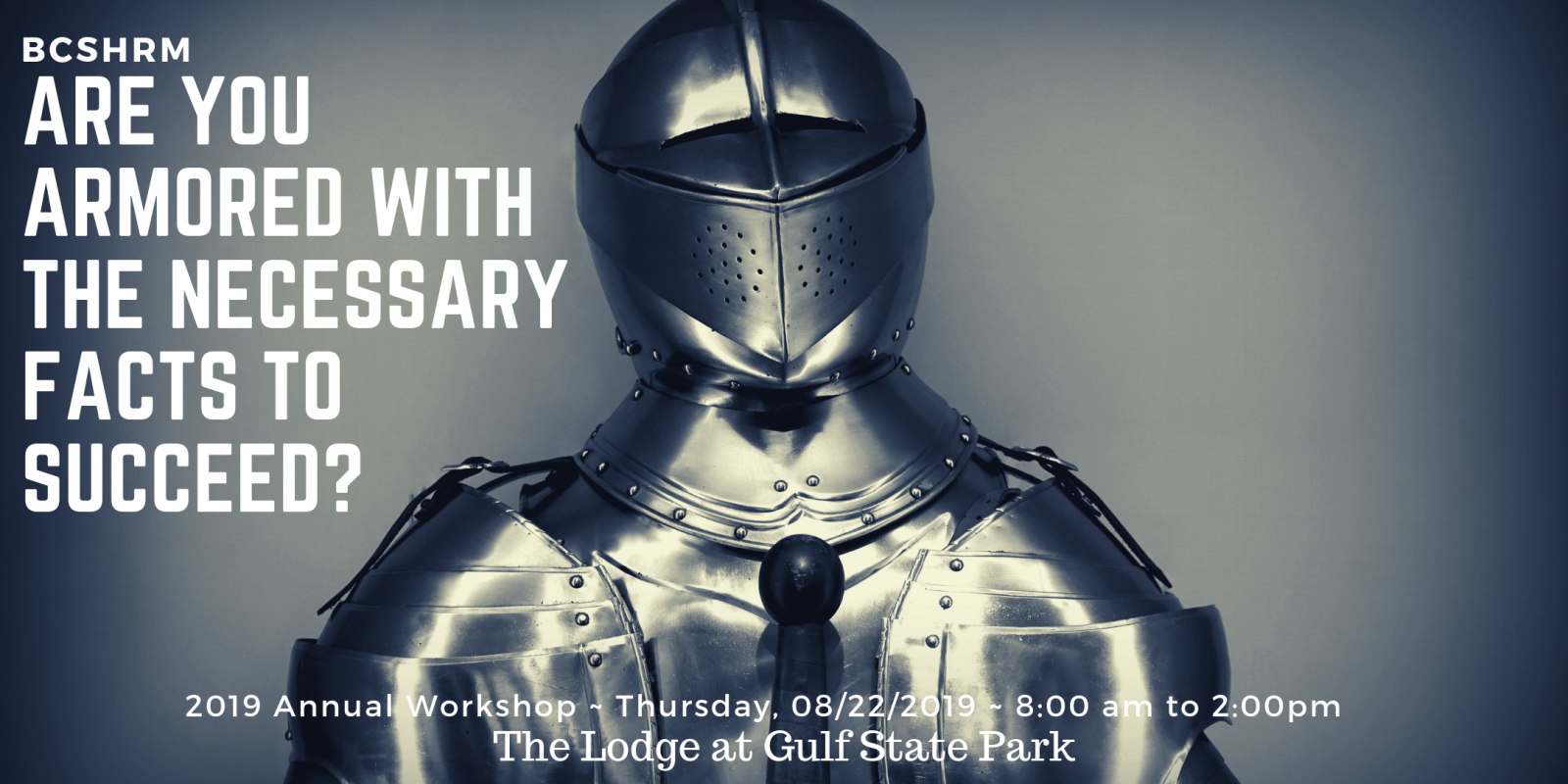 Purchase tickets here.
Join us for the 2019 Annual BCSHRM Workshop at The Lodge at Gulf State Park. Sessions are focused to help you succeed in today's HR world.
This informative workshop will include presentations from four professionals, a silent auction to raise money for SHRM Foundation, a professional headshot and breakfast, and lunch.
All for just $89.
Immigration, Patricia Bollman, The Kullman Firm
Diversity and Discrimination and the EEOC's Laws, Eddie Abdulhaqq, The EEOC
Trending Issues for HR, Kathryn Willis, Burr Forman Law Firm
Trending Issues for HR, Scott Hetrick, Adam & Reese Law Firm
Sponsored by
The Lodge at Gulf State Park