Cullman Wins the Pinnacle Award!!!
No Comments
December 2, 2013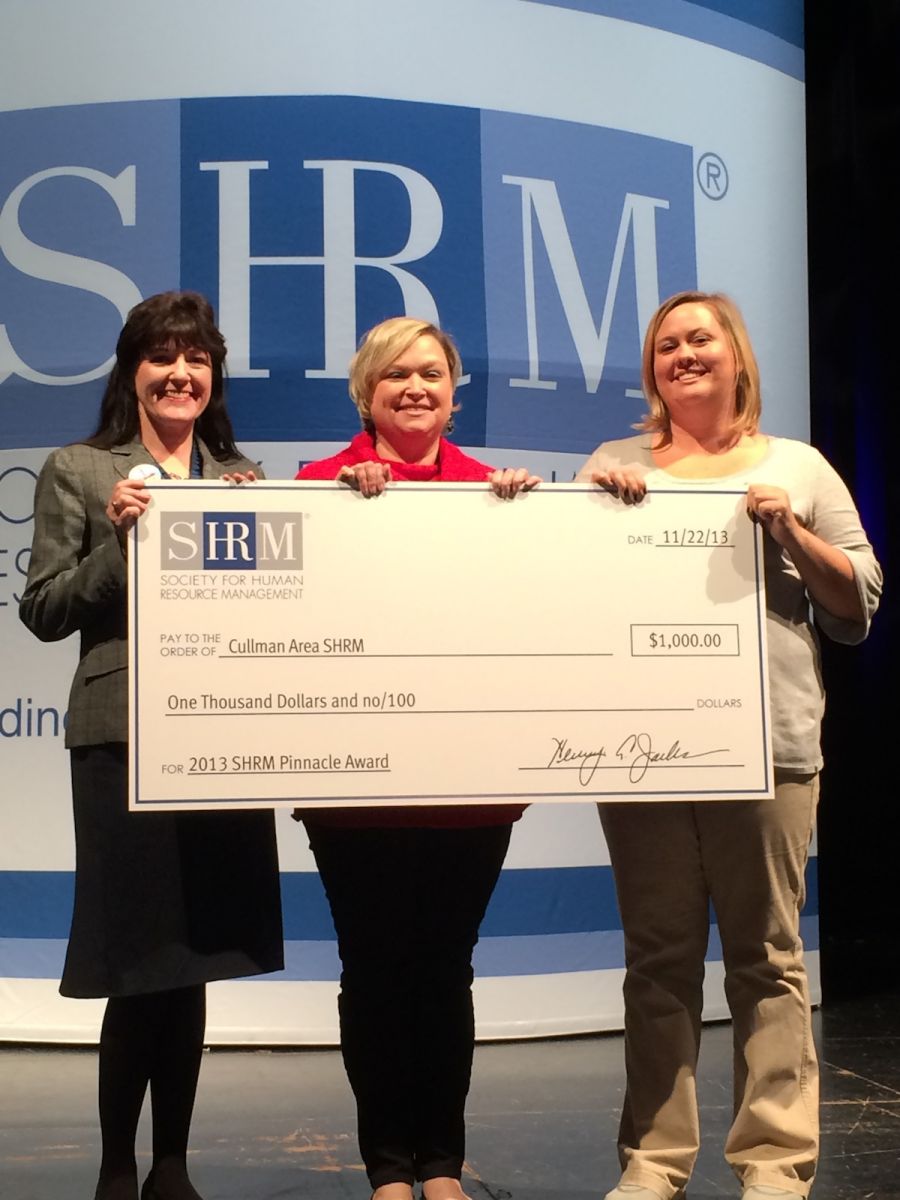 Leadership Conference in Washington DC was a great sucess this year, and we have some great news to share:
Congratulations to Jim Yoho and Cullman Area SHRM on winning the prestigious Pinnacle Award at the SHRM Leadership Conference!!! We also want to recognize Michelle DeBord, District Director 1, for her leadership; Jim gives Michelle a great deal of credit for their success.